Oct 19th - 20th, 2019 | 2019 National Condition Monitoring Technology Academic Annual Meeting
China Jiliang University, No. 258, Xueyuan Street, Jianggan District, Hangzhou City, Zhejiang Province, China
The Condition Monitoring Academy of The Chinese Society of NDT was founded now, it is for better promoting the development and appliance of condition monitoring technology in China, and discussing the development direction of condition monitoring technology under the new environment of Internet Plus and Created in China. Organized by The Chinese Society of NDT, hosted by Condition Monitoring Academy and China Jiliang University, the First National Condition Monitoring Technology Academic Annual Meeting will be held at Hangzhou City on 19th-20th, October, 2019. During the meeting, leaders of the academy and famous testing monitoring experts will give reports about new testing technology.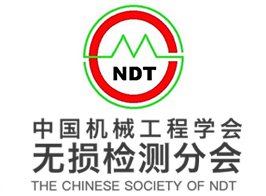 Meeting Subject:
Condition monitoring technology's newest development, appliance and develop direction in the future.
Meeting Content:
1. Report Meeting From Specialists
2. Condition Monitoring New Technology Meeting
3. Condition Monitoring Developing Trend Forum
4. Condition Monitoring Instrument Developing Trend Meeting
Register Time:
2019.10.18
Meeting Time:
2019.10.19-10.20
09:00-12:00a.m., 14:00-18:00p.m.
Meeting Address:
2nd Floor, Lecture Hall, China Jiliang University
No. 258, Xueyuan Street, Jianggan District, Hangzhou City, Zhejiang Province, China
Contact:
Du Zihao:
Tel: 13819193510
Email: 1103398844@qq.com
Wu Linlin:
Tel: 13868174664